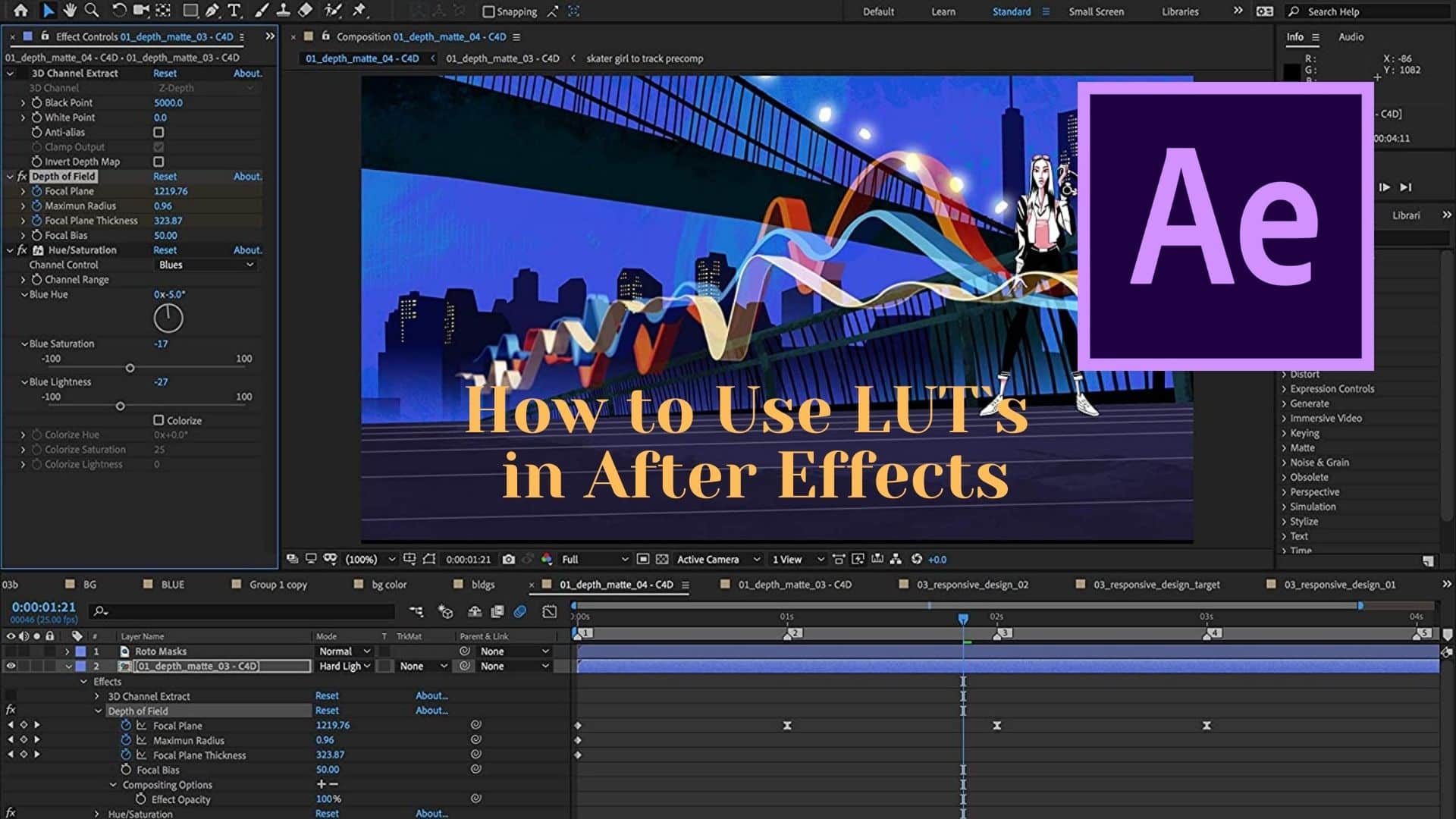 Not always the captured video is of the desired quality – but very often it is impossible to reshoot it. Especially when it comes to solemn events or natural phenomena. But even in this case there is a way out – for example, to correct all videos if you apply LUTs in After Effects. This will give you the opportunity to maximize the quality of the video or completely change it by adding new effects and creating a new atmosphere.
What can be changed with LUT in After Effects
LUTs in after effects are very easy to use and can help turn any footage into truly professional videos. With their help it is possible:
Make colors brighter and more saturated;
As softly as possible highlight the foreground space;
Focus on important details;
Get rid of contrast and harsh shadows;
Change colors for a new effect, for example, create a video in black and white.
If you have a festive video, you can choose the LUTs that will make the green and blue colors more saturated – but at the same time retain a very bright and warm spectrum, making the video solemn and cozy at the same time.
How to use After Effects
Using ready-made LUTs is actually very simple. All you have to do is buy presets from Iuliia Store – the download will include the selected LUTs, as well as some documentation to help you install the .CUBE files or any free plugins you need.
All files are in .cube format, so you can load them into After Effects CC for video editing in whatever format works best for you – and which you choose from the many effect collections on offer. LUT Adobe After Effect can be used to edit any video – it can be a trip or a walk in nature, wedding videos or a bright and eventful festival. What is very important – the program has no special requirements for the camera. You can shoot with both professional equipment and the most common basic GoPro camera. Of course, a video shot on a regular smartphone or iPhone can also be edited to a professional level. And then each video will be the way you want – and the one you want to share with the whole world.
Thus, after the first installation and a little setup, you can edit your videos in just one click, without additional skills and expensive software. Everything is so simple – share your events and emotions in good quality.