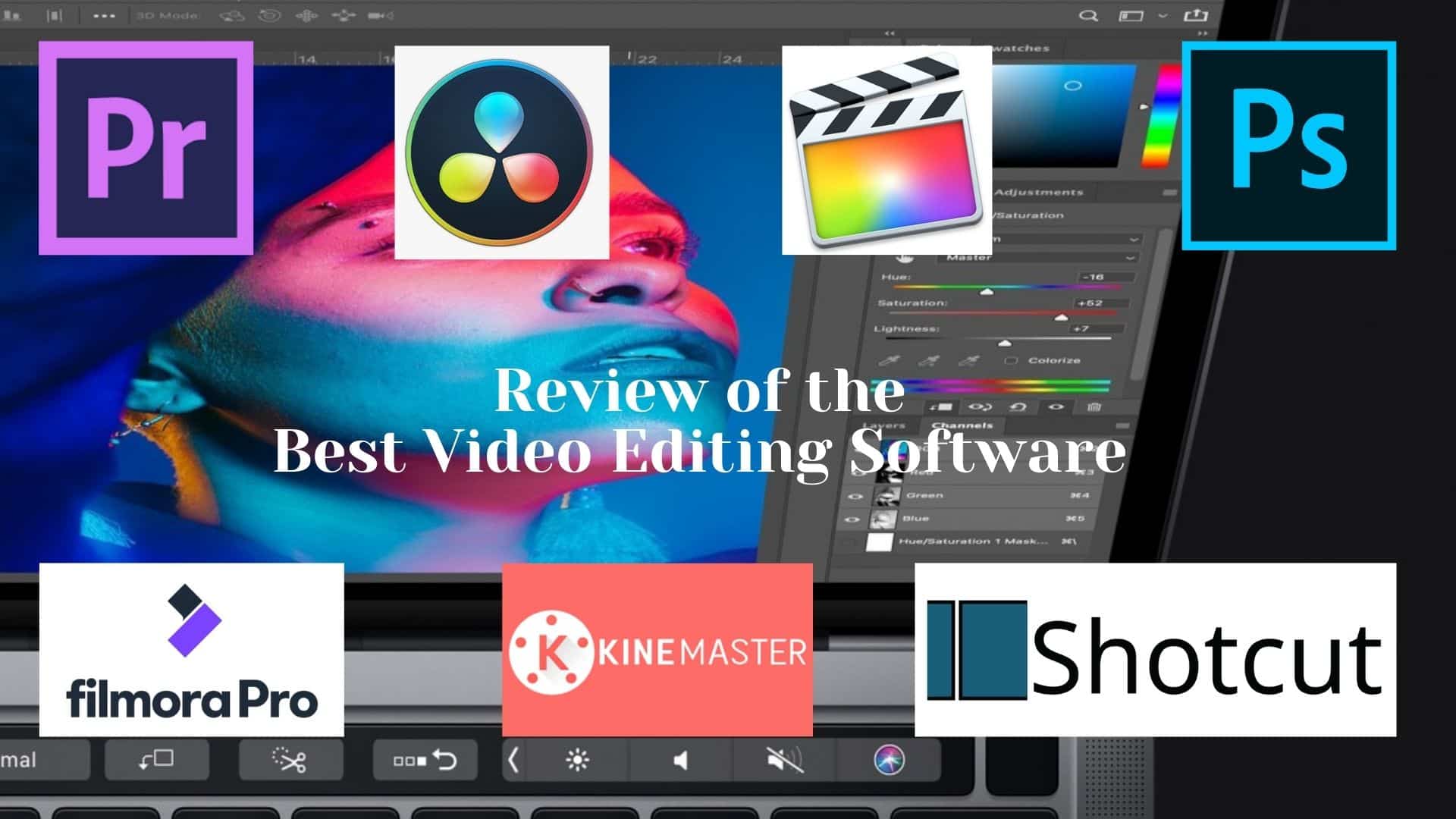 Shooting videos is very easy – every smartphone has a good camera, on popular go-pros, in professional cameras. But in order for this video to be posted on any page on social networks, it will have to be processed in a video editor. Only in this way will it be possible to improve it a little, and edit it, add titles or effects. And watching the processed video is much easier from any gadget – it will be easy to open. So anyone who plans to share their videos will have to get acquainted with video editors. Luckily, modern video editing software is quite simple.
In order to choose the best software, you can browse the top 10 video editor softwares. But users prefer to choose from a narrower range of programs – based on research, you can choose only seven of the best video editing software.
1. Premiere Pro
One of those programs that beginners and professionals alike like. It supports a very large number of formats and offers the widest range of settings for saving videos. Project files opened in Premiere Pro can be exported to other Adobe products for effects or sound processing. In addition, the already wide functionality of the editor can be improved by various plugins. And for those who have not yet worked with the program, you can find a lot of training courses. You can become a video editor professional while using this software.
2. DaVinci Resolve
A fairly advanced editor and one of the best programs for editing videos that is widely used in the industry. DaVinci Resolve supports fewer export formats than Premier Pro and lacks some features, such as titles. But this program is considered the best tool for color correction. And best of all, it is free to use. And another important advantage – there is the possibility of working together on one project. Here you can also connect more functional plugins over time and create professional videos.
3. Final Cut Pro
If you are looking for a good software for editing videos – you should check Final Cut Pro. Developed by Apple, Final Cut Pro is a powerful editor for professional video editing. Its capabilities are enough to be called one of the best in its class. In addition, Final Cut Pro stands out from the competition with a simple, fast and very smooth interface. But this is only for Apple lovers – this software is not compatible with other shells.
4. FilmoraPro
Filmora computer video editor strikes a balance between the power of professional editors and simplicity. The program does not have a mode for multi-camera editing, as well as advanced tools, for example, for working with 3D and 360-degree videos. But many users do not need this. But almost all professional tasks are within the power of this editor. In addition, it is very light, quite intuitive and easy to set up. You do not need additional skills to work in this editor.
5. Shotcut
One of the most interesting options of video editing for pc for those who like to experiment. It's a great open source video editor that offers a lot of basic tools and effects. They can be useful even for amateur editing. In addition, the program supports a large number of formats.
The Shotcut interface cannot be called too simple – you may have to deal with it a little longer than with analogues. But you can customize it to suit your needs, leaving only the necessary tools in the window. The editor works quickly even on weak machines.
6. KineMaster
This is perhaps the most advanced video editing soft for mobile devices. As functional as it can be on tablet and smartphone. In addition to basic tools like trimming and gluing videos, KineMaster offers a lot of possibilities for working with visual effects and sound. You can overlay titles, control video speed, use chroma key, and more. The program supports layers for easier editing.
7. Photoshop
By far the most popular video editor software. Its capabilities are extremely wide and thanks to its popularity, you can find a large number of additional plugins and settings. This is the video editor that can create a masterpiece even from a banal video on a regular smartphone. And you can download the app editor video pc to arrange it. Another advantage of the popularity of the software is that it is quite easy to find a lot of tutorials that will help you master the program at a level that is quite acceptable for a beginner. You can safely choose this particular editor – it works with almost all standards and files.
Of course, the editing video softwares market is not limited to this list of video editors – but it is recommended to start with them, because they work great with a wide variety of videos, resulting in an almost professional video. In addition, they can work with ready-made settings that can be purchased from the Iuliia Store. If you want to share really high-quality videos with the subscribers of your page, choose one of the editors from our rating and experiment. You can check all reviews of video editing software – it's really easy to do.