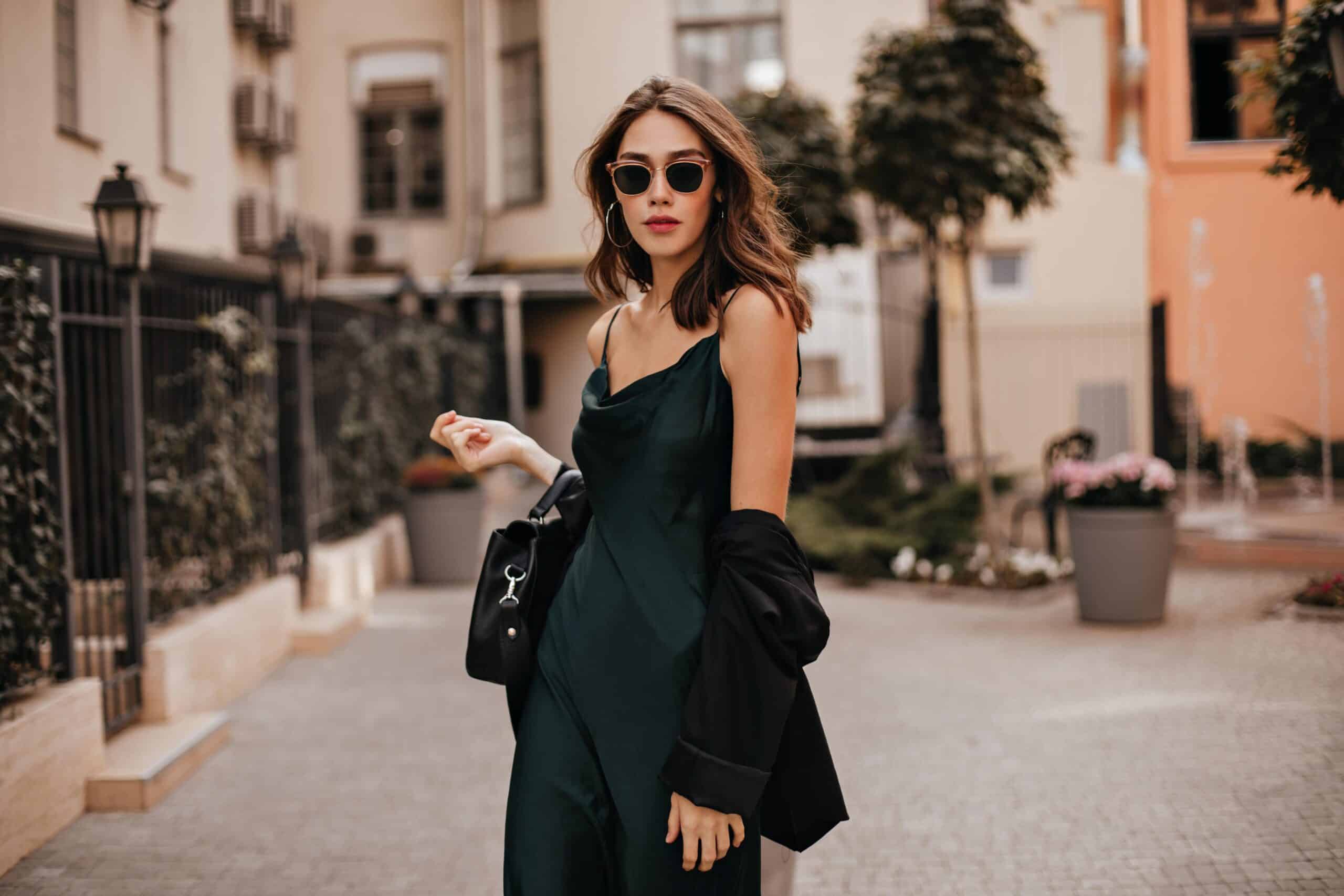 Photoshoots that are uploaded to a blog on Insta must be flawless – after all, they give subscribers an idea of ​​what a blogger looks like. But what if all the photos are not very good – artificial, contrived, asymmetrical? There are a few universal guidelines on which Instagram poses are best for photographing. If you follow these simple tips, your chances of getting a great shot increase significantly.
1. Photo standing
Usually, the one who poses for Instagram does not know where to put his hands. It's easy – hands can be in pockets or at the waist. This will help to slightly adjust the proportions of the body. It is very important not to stand upright – an asymmetrical pose is much more advantageous in such photoshoots.
2. Dreamer pose
When you make cute poses for instagram try to dreamily throw your arms up and to the sides, and give your face a dreamy expression. Now, in the caption to the photo, you can comment on your dream with a specific direction, for example, Paris or Hollywood.
3. Creating shadow on the face
If you wonder how to pose for instagram on a sunny day, try covering your face with one hand, as if from the sun, and play with shadow on your face. Find the perfect spot – the shot can be overwhelming.
4. Wall or other support
It's great if there is a solid support nearby with which to interact – such shots usually work out especially well. You can move, lean, touch – create a natural picture.
5. Folded arms
There are some more instagram poses ideas for your body. Arms crossed on the chest usually symbolize in psychology, isolation from the outside world and focus on one's own emotions. If that's what you want to convey to the world, try taking a shot with folded hands and a serious face.
6. Hands and face
Touching your hands to your face can also create a very good photo. You can use popular poses such as directing your hands towards the camera, as if touching the viewer – this can help create contact with the audience, while looking clearly into the camera.
7. Emotions
Try to play various emotions – anger and joy, laughter and tears. You can stick out your tongue or laugh out loud. Do not be afraid to experiment with your emotions, they will help you find a common language with everyone – after all, we are all first of all living people.
8. Chair or armchair
Chair or armchair poses are very popular for poses for instagram photos. They will help to focus on the part of the body that looks the most advantageous. Try a few poses, but make sure not to be too out of proportion – the part of the body close to the camera looks larger than everything else.
9. Sitting on the floor
Cool poses can be created by just sitting on the floor and changing the position of the arms and legs. They can be bent and straightened, crossed and squeezed – there are a lot of options.
10. Sit above the floor
Try to play around with such popular instagram poses as half-sitting on the floor, leaning on your hands. This option is especially good for a photo on the beach in a swimsuit.
These tips will help you to feel organic in the frame and make cool poses for instagram like professional models. The most important thing is, of course, to get inspired, train, stand in front of the mirror and try to move. You shouldn't freeze in one position, because it's boring. Do not be afraid to experiment and the result will surprise you. And not only you – but all your blog subscribers.
And one more important rule – you should add your own flavor to all popular poses. Your favorite gesture, a smile, a slight tilt of the head – find for yourself the nuance that will make your photos for Insta recognizable. This will be one of the steps towards developing your own style, which is so important to every blogger.